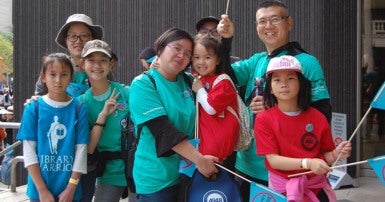 Every year, the Canadian Association of Labour Media (CALM) hands out awards recognizing the best of labour communications for the previous year. Normally, an awards banquet is held at the annual CALM conference but, with COVID-19 restrictions putting a halt to in-person gatherings, the awards were announced on social media June 23.
We are proud to announce that five awards were won by members of the CUPE family. The Katie FitzRandolph prize for best overall print publication in French was awarded to La Réplique—the French edition of our national publication Counterpoint. Read the winning issue, the latest issue, and subscribe to receive future issues by email.
The Hospital Employees' Union (HEU) is the BC health care services division of CUPE. HEU brought home the award for best social media for their use of Facebook and Instagram. They also won for best hard copy promotional material for their beautiful Red Dress pin, a symbol to draw attention to the ongoing issue of missing and murdered Indigenous women and girls.
Two CUPE locals were also among the winners. CUPE 4948, the Toronto Public Library Workers Union, won two awards. Their "Staffless Libraries" videos won the award for best short video, made for TV broadcast or online distribution. The videos feature quirky characters that show—without words—the many risks of keeping libraries open and operating with no staff on site, an experiment the local has been fighting. The local's Toronto Labour Day photo by Robert Murdoch also won best photo, staff produced.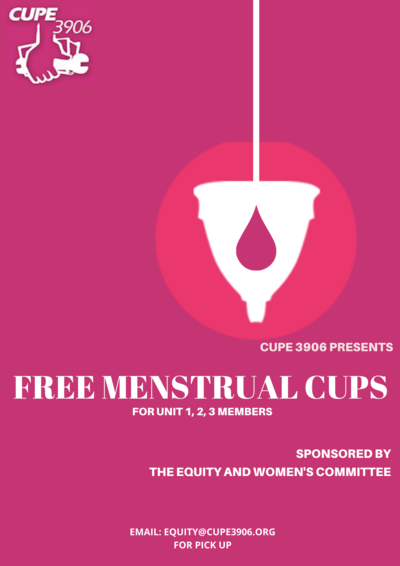 And last but not least, CUPE 3906, which represents academic workers at McMaster University in Hamilton, Ontario, won the People's Choice Award for best volunteer produced poster for their "Free Menstrual Cups" poster.
Congratulations to the winners and to the hardworking volunteers and staff who made this great work possible!
Visit the CALM web site to see all the award winners, to learn about the services they offer and to find information on how your local can become a member.