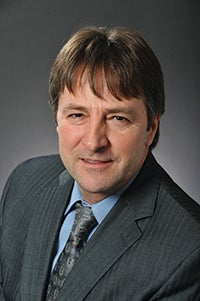 In December 2015, I led the CUPE delegation to the Paris Conference on Climate Change. Together with other members of the International Trade Union Confederation, we lobbied to include the principle of a just transition in the final agreement. It is essential that workers around the world who work in industries that produce the most greenhouse gases (GHG) do not find themselves unemployed because of the necessary shift to a low-carbon economy. We won a partial victory: The Paris agreement acknowledges that an industrial transformation is underway, but it does not make just transition a binding element for the signatory countries.
Because of this, Canadian unions need to keep applying pressure to the federal, provincial and municipal governments, not only for Canada to raise its greenhouse gas reduction targets to meet the international goal of limiting warming to 1.5° C, but also to make just transition a reality. Our governments need to invest more in green public infrastructure and create decent jobs for workers affected by the fight against climate change. Training those workers to fill these green jobs will be the key to success. A successful transition requires everyone's support.
Our governments must also focus on developing renewable energy sources, such as hydro, solar and wind, and must ensure public control of the energy we use. We must not entrust the electrification of public transit to private companies that put profits first. Governments are in the best position to coordinate this massive project on behalf of citizens and the environment.
CUPE members must also do their part and it starts with education. Our locals, for example, can take advantage of their general membership meetings to educate members about the real effects of climate change and the solutions that are available to us. With this information, our members will be able to convince governments and employers to take concrete steps, large and small, to win this fight for the future of our planet. 
Charles Fleury
 National Secretary-treasurer