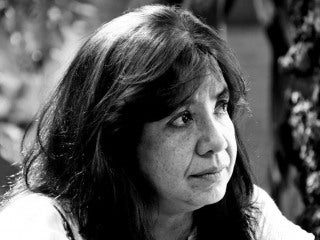 ​CUPE is concerned for the safety of human rights organizer Berenice Celeita, director of NOMADESC, a Colombia-based human rights organization and CUPE partner.
Celeita has been under surveillance by unidentified individuals after returning from a visit to Canada and the USA in which she exposed ongoing human rights violations in Colombia.
CUPE's national officers have written to Colombian President Juan Manuel Santos to call for protection for Celeita, her family and other members of NOMADESC. CUPE is also supporting the call for a full and impartial investigation into the incident, and a commitment by the Colombian government to allow human rights defenders to carry out their work without fear.
Take Action: Send a letter to President Santos to let him know that Canadians are concerned about the safety and security of human rights defenders in Colombia. 
CUPE supports the work of NOMADESC and the communities and organizations with whom they work. We have travelled to Colombia on several occasions to meet with these individuals and communities in order to better understand the situation and seek ways to support their pursuit of justice.
Visit our partner organization CoDev for more information on this urgent matter and to send your letter to President Santos.