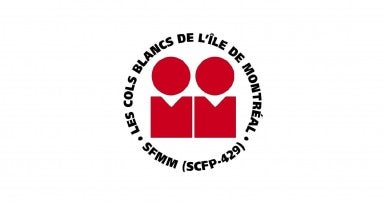 The Syndicat des fonctionnaires municipaux de Montréal (SFMM-CUPE 429) held a virtual general meeting on September 7 to ratify the tentative agreement reached with the City of Montreal last July 8.
The white-collar workers had been without a contract since December 31, 2018.
The new six-year agreement calls for wage hikes totalling 10 per cent for 2019 to 2023.
Moreover, a wage increase of at least 1.5 per cent and no more than 2.15 per cent based on Montreal's Consumer Price Index (CPI) will be added in 2024. In 2025, a further wage hike of at least 1.5 per cent and no more than 2.5 per cent, also in line with Montreal's CPI, will take effect.
More than 1700 members in attendance voted 79 per cent in favour of this agreement, which will be submitted to City Council for passage next September 15. All white-collar workers will be paid a minimum of $15 an hour under the terms of the contract.
The SFMM-CUPE represents close to 10,000 municipal and paramunicipal white-collar workers who work in the City of Montreal and in eleven reconstituted municipalities on Montreal Island and with paramunicipal agencies and organizations. The SFMM is the largest union in the municipal sector in Quebec.