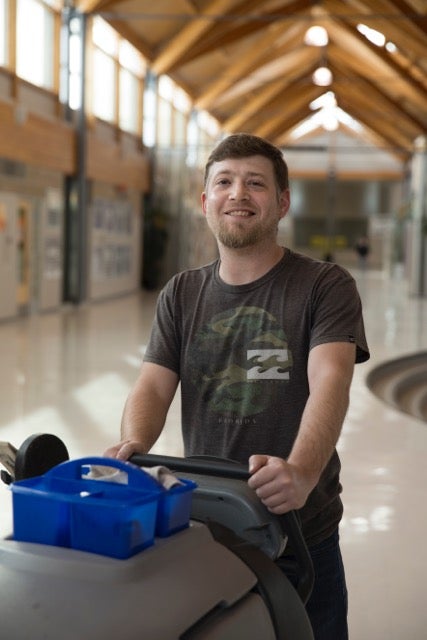 Caretakers in public schools in the town of Nipawin have voted overwhelmingly to unionize with the Canadian Union of Public Employees (CUPE). On May 2, 2017, the Saskatchewan Labour Relations Board issued a certification order that brings a dozen more workers into CUPE Local 4875, which represents more than 300 education support workers in the North East School Division.
Since last fall, when the provincial government commissioned a report on education restructuring, standard concerns around job security, wages, and benefits have been heightened for workers in K‑12 education.
Such concerns only increased following the release of the 2017‑2018 provincial budget, which proposes $22 million in cuts to K‑12 education, a 3.5 per cent wage rollback for public sector workers followed by a wage freeze, and changes to The Education Act in budget Bill 63, which would dramatically reduce the decision-making authority of local school boards.
Local 4875 president Patricia Gausman, herself a longtime caretaker in the North East School Division, welcomed the new members to the union. "I look forward to representing caretakers in Nipawin alongside their fellow CUPE members who work as educational associates in classrooms at Central Park Elementary School, LP Miller School, and Wagner Elementary School," said Gausman.
The local's collective agreement expires at the end of August 2018.
CUPE represents over 7,000 education support workers in 25 locals in 20 school divisions.