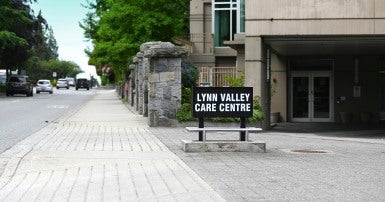 Care aides at the Lynn Valley Care Centre in North Vancouver voted to join the Hospital Employees' Union in a mail-in ballot overseen by B.C.'s Employment Standards Branch and counted last Friday. HEU is CUPE's BC health care services division, representing most of CUPE's health care workers in the province.
Lynn Valley Care Centre was the site of Canada's first COVID-related death, and the outbreak claimed 20 lives before it was declared over in early May. More than 50 residents and two dozen staff were infected with COVID-19.
The care aides voted 97 per cent in favour of joining HEU.
"This group of care aides were the first to face the risks and uncertainty of working in a long-term care home in the midst of a COVID-19 outbreak," says HEU secretary-business manager Jennifer Whiteside.
"They showed a lot of courage and compassion during this crisis to ensure good care for their residents. By joining the union, they've united their voices for better and safer working and caring conditions – and fair treatment from their employer."
"We are really pleased to welcome this group of workers back into HEU."
The care aides at the Lynn Valley Care Centre are employed by Pro Vita Care Management – a subcontracting company established after the previous B.C. Liberal government opened up long-term care homes to contracting out in 2002.
HEU represented care aides at the site before their work was contracted out about 15 years ago under legislation brought in by the BC Liberals, and then again with the subsequent subcontractor. But care aides have been without union representation at the site since the care home operator changed subcontractors in 2012.
The union represents Pro Vita staff at nine other seniors' care sites.
HEU represents more than 50,000 health care workers in British Columbia, including more than 15,000 care aides.
This article is published from heu.org.