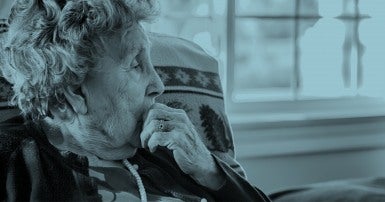 A new report released Thursday is raising serious concerns about the tax-dodging practices of Revera Living, Canada's second-largest for-profit long-term care home operator. The report, titled "Tax Dodging by a Canadian Crown Corporation: Revera Living Making a Killing," by the Centre for International Corporate Tax Accountability and Research (CICTAR), details a systematic pattern of aggressive tax avoidance in the company's operations in the United Kingdom.
"This report peels back another ugly layer on how perverse and toxic the for-profit care industry really is," said Candace Rennick, Secretary-Treasurer of CUPE Ontario at a news conference held Thursday morning alongside NDP leader Jagmeet Singh, and PSAC President Chris Aylward. "Instead of putting the care of our loved ones in the hands of public health providers, governments are allowing it to remain in the hands of stock traders and international tax cheats."
To make matters worse, Revera is entirely owned by the Public Sector Pension Investment Board, a Crown corporation in Canada, that is responsible for managing the pensions of federal public servants. This kind of aggressive tax dodging would violate Canada's responsible investment principles and raises significant questions not just about Revera's activities, but the activities of the for-profit care industry in general.
Thousands of vulnerable long-term care residents have died of COVID-19 in the past year, while multi-billion-dollar companies like Revera paid out hundreds of millions of dollars to shareholders.
As the union for 65,000 long-term care workers across Canada, CUPE knows just how far these for-profit operators are willing to go to provide as little care as possible in order to keep their operations profitable for shareholders. This includes denying residents adequate care and denying workers fair pay and job security, for the sake of maximizing profits.
CICTAR's report now lays out just how much further some for-profit care operators are willing to go to avoid paying taxes on those already-enormous profits.
CUPE believes this report should be the final straw. There's no place for profit – or international tax-cheating – in long-term care. Visit CUPE's campaign to fix long-term care and add your voice to the call for better living conditions for long-term care residents, and better working conditions for those that care for them.