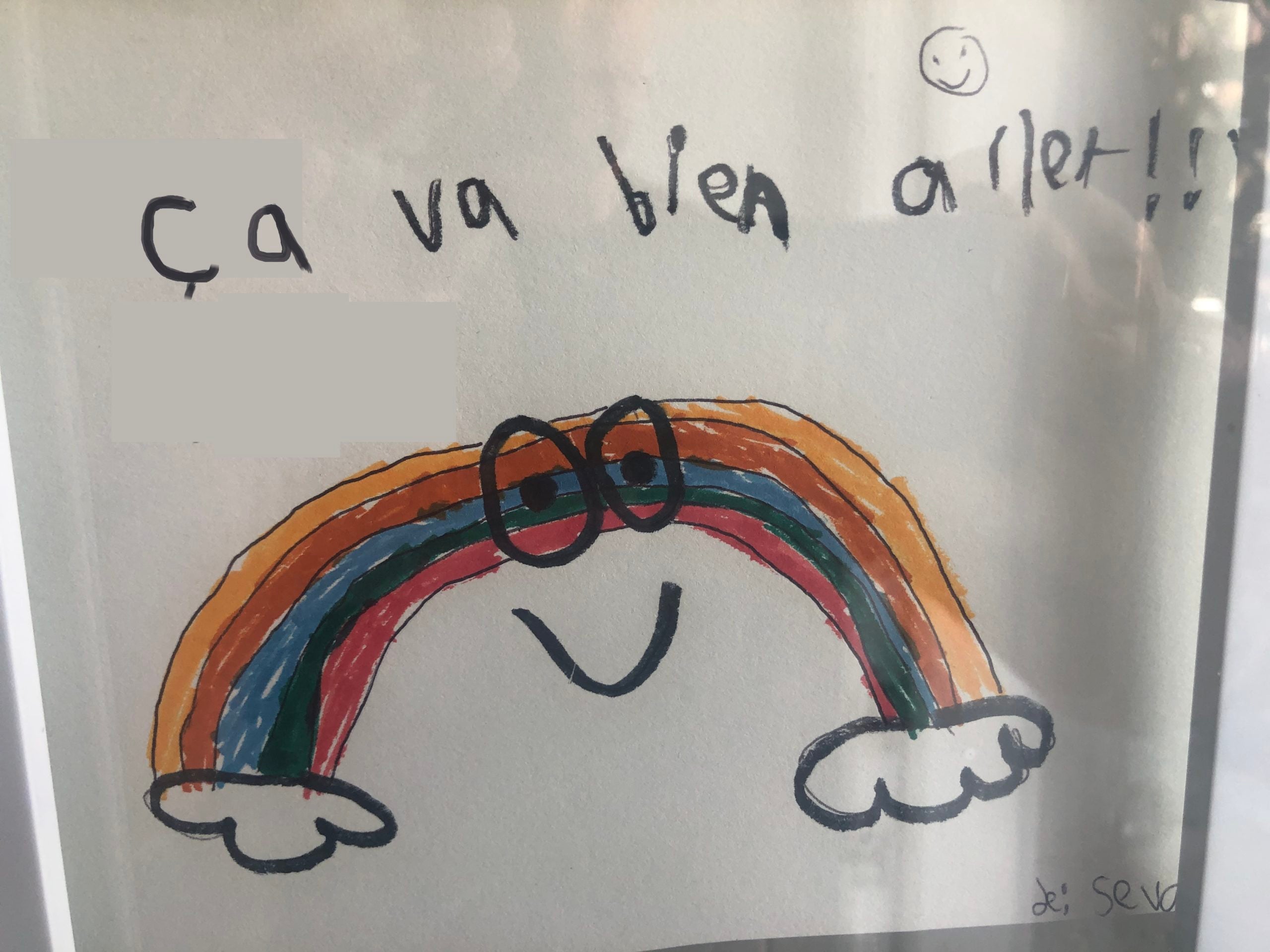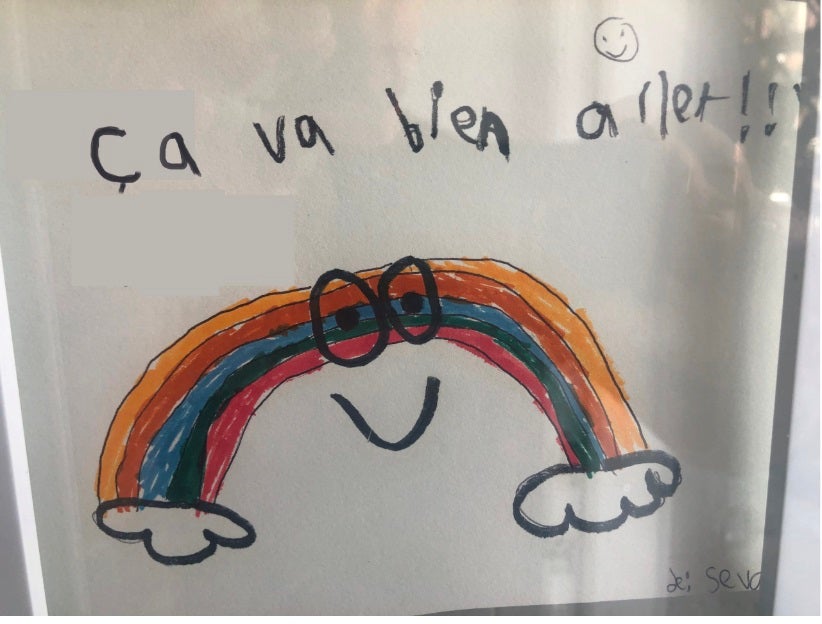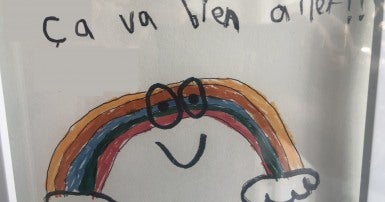 At a time when the slogan "Ça va bien aller" (It's going to be okay) has become the expression of the citizens' resilience to the COVID-19 pandemic, we learned this week that Gabriella Cucinelli, who launched the movement, had submitted an application to the Canadian Intellectual Property Office to trademark the slogan.
An educator and the mother of two, Cucinelli drew her inspiration from a drawing depicting a rainbow by one of her children and from an initiative currently underway in Italy to start up her movement.
It must be noted that her aim is not to make money with her now famous slogan. However, she is urging businesses that use it to make a contribution to La Cantine pour tous, a food security organization in Quebec, which will be issued a one-year trademark license.
CUPE Quebec, though not a business, is already using the slogan and is planning to make a $500 donation to that organization.
"We believe this young mother's initiative, which is now part of our day-to-day lives and carries a message of hope, is extremely generous and human. We in Quebec have a duty to recognize the intellectual property and the generosity shown by this woman, who has made her idea available to a cause that will be very useful in the next few months," declared Benoit Bouchard, the President of CUPE Quebec.