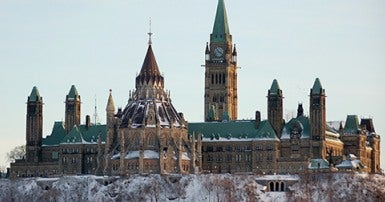 Canada's largest union, the Canadian Union of Public Employees (CUPE), says Budget 2022 makes some progress but does not go far enough to deliver the help that Canadians and their families urgently need.
"Working people in Canada need a budget that works for them, and we're disappointed to see this one fail to deliver on public services like health care and child care, and the dedicated workers who deliver them in our communities," said CUPE National President Mark Hancock. Hancock says CUPE is pleased to see some of the commitments on dental care and housing from the NDP-Liberal agreement reflected in today's budget. "This is more proof that Liberals are good at making promises, but it's New Democrats who make sure they become reality."
While CUPE is happy to see investments in housing, it is disappointed that the Trudeau government continues to resist calls from the provinces, health advocates and unions to significantly expand support for public health care services in the wake of the pandemic.
"Our hospitals have been rocked and our long-term care system has had the highest COVID-fatality rates in the G7," said CUPE National Secretary-Treasurer Candace Rennick. "The past two years have been devastating for Canadians because our governments failed to invest in health care. It's unconscionable for the Trudeau government to be continuing that failure now."
Amid the pandemic, an escalating climate crisis, and skyrocketing inflation, people need strong leadership and strong public services now more than ever. The federal government must lead on solutions to these generational challenges – not farm its responsibilities out to profiteers in the private sector.