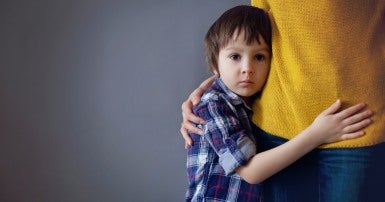 In an open letter to the community, the board of directors for Brant Family and Children's Services, led by Executive Director Andy Koster, today sent a clear message to the Ford Conservatives that front-line service cuts need to stop, and funding needs to be restored to critical child and family services, says Fred Hahn, President of CUPE Ontario.
"The open letter to the community, where the board is clear they will resign on Friday rather than cut vital services for children and the community, should be a wake-up call for Minister Smith and the Ford Conservatives," said Hahn. "Their communication is clear – cuts and layoffs will only further jeopardize children's safety. This is a local board of directors who understand the communities they serve and are putting it all on the line. "The Ford Conservatives need to listen and put the funding supports in place to protect children immediately."
On Wednesday, July 10, the board sent a letter to the Ministry of Children, Community and Social Services stating that budget cuts made by the ministry have made it impossible for them to continue to provide front-line services to children and families without running a deficit which is not allowed under current legislation.
"The board of directors has shown great courage in standing up for the vulnerable families and the workers who support them in their community who are being devastated by the Ford Conservatives' agenda", says Carrie-Lynn Poole-Cotnam, CUPE Ontario Sector Chair for Social Services. "We warned of a looming crisis in child welfare services and now we see the crisis is here."
In the open letter, executive director Andy Koster wrote, "Further cuts would dismantle – dare I say decimate – our community-based model which has proven to be efficient from both financial and human perspectives…With no change in funding, the board is placing the decision to put children at risk, with the likelihood of higher costs and lower outcomes down the road, firmly in the government's hands, along with the accountability for any negative impacts on service levels, mandatory standards being missed and/or any and all child deaths that result."
"The board of directors were not willing to lay off more staff to balance their budget after 26 positions were eliminated a few months ago leaving large gaps in supporting families in the community. These budget cuts have devastated this organization, and the new minister, Todd Smith, has a chance to change the course with this ministry and restore funding given the board is telling the new minister that children may die," says Poole-Cotnam.