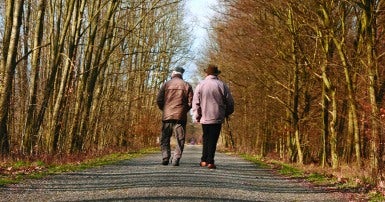 Greg Taylor | CUPE Communications
Over the coming months CUPE will be ramping up its efforts across the country to expand the Canada Pension Plan. 
After years of stalling by the former Conservative federal government, CPP expansion is closer than ever. Prime Minister Justin Trudeau campaigned promising an expanded CPP. So now is the time for CUPE and the entire labour movement to make the last big push to make it a reality. 
"Over 11 million Canadians without a workplace pension are in desperate need of an expanded CPP, so they may retire with dignity and out of poverty," said Mark Hancock, national president of CUPE. "CUPE is going to do every.thing it can to make sure the federal Liberal government lives up to its promises, and shows they have courage to finally expand the CPP." 
New resources are being developed for CUPE locals to help rally support with members. They will include fact sheets, a new Expand the CPP campaign website, and videos to share explaining why expanding the CPP is so important to Canadian workers and the economy. 
Campaign efforts will first focus on the upcoming meet.ing of finance ministers in June, where CPP expansion will be a key agenda item, and a planned national day of action on CPP expansion this fall.