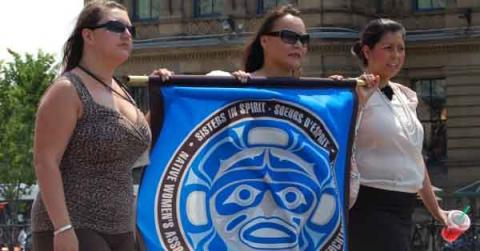 More than 150 vigils will be held across the country on October 4 in honour of missing and murdered women.
The vigils are being organized by Sisters In Spirit, a research and education project initiated by the Native Women's Association of Canada to investigate the alarmingly high number of missing and murdered Aboriginal women in Canada.
CUPE National President Paul Moist will speak at the rally on Parliament Hill. CUPE 3550 is sponsoring Connie Greyeyes, whose family has been directly affected by violence, to tell her story at the rally.
CUPE supports Sisters In Spirit and the vigils. Delegates at our 2011 National Convention made the issue of missing and murdered women a priority for our union.
Before their funding was cut by the Conservative government in 2012, Sisters In Spirit documented nearly 600 deaths and disappearances of Aboriginal women and girls. NWAC is calling on the federal government to hold a national public inquiry into the epidemic.