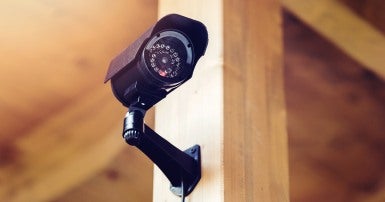 CUPE 3247, the largest union in the integrated health and social services centre (CISSS) of Montérégie-Ouest, deplores an incident involving abusive use of camera surveillance. In a period of very difficult labour relations, the local discovered that a camera had been installed, for no valid reason and therefore illegally, in the office of maintenance workers in a long-term care facility.
After pressure from the union, the employer removed the camera and claimed that it did not approve its installation. The manager responsible for this excessive measure has been reassigned, but is still supervising other members of CUPE 3247.
"The manager in question does not create a working environment that inspires trust. We can't simply put this incident behind us and start fresh. We do not believe this manager should directly supervise any of our members anymore," said Simon Beaulieu, President of CUPE 3247.
"For months, and even years, labour relations have been plagued by conflict at the centre. Incidents are over-litigated, arbitration is overused and not enough is resolved through the labour relations process. There is no doubt this has had a deep impact on workplace morale and the centre's effectiveness. Once again, we're calling for a change in direction," added Simon Beaulieu.
Fortunately, dialogue between the union and the employer on all matters directly relating to the health crisis caused by COVID-19 has been effective and productive despite the ongoing tensions.
In the CISSS de la Montérégie-Ouest, CUPE 3247 represents some 4300 members in category 2, paratechnical personnel, auxiliary services and trades, and category 3, office personnel along with administration technicians and professionals.