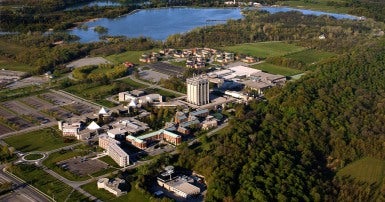 The recent announcement of a tuition fee freeze for Ontario's university students will provide some necessary short-term relief, however the Ford Government must reverse its cuts and provide necessary funding to the provinces universities, according to CUPE, which represents 30,000 workers in universities across Ontario.
"Fees are a burden for many students at Ontario universities, so a tuition freeze is certainly welcome, but the damage that the Ford Conservatives have done to the provinces universities through funding cuts will have a lasting impact on all students and university workers. They need to be reversed," said David Simao, Chair of CUPE's Ontario University Workers Coordinating Committee (OUWCC). "If the Ford Conservatives were serious about improving Ontario universities, then this tuition fee freeze would also involve an increase in provincial funding to make up for the lost revenue. This unfunded tuition fee freeze will ultimately hurt students."
Ontario currently ranks last in the country for university funding on a per-student basis, falling further behind other provinces over the past decade. The lack of funding has made Ontario universities increasingly dependent on student fees in order to operate, meaning that this unfunded tuition fee freeze will ultimately take away necessary funds that help provide services to students.
According to CUPE Ontario president Fred Hahn, this is just another trick that Ford is trying to pull on Ontario voters before the June election. "We see this time and time again from Conservative governments, they make cuts that will do long-term damage to our vital services and then right before election time, they offer a little perk to voters and hope they forget all about the previous three years," Hahn said, "well students and workers in Ontario universities will not fall for the Ford Conservatives' tricks. University students and workers deserve better. They deserve well funded universities with quality services and lower tuition fees. This is the revitalization that our universities needs and to get it we will have to send the Ford Conservatives packing on June 2."