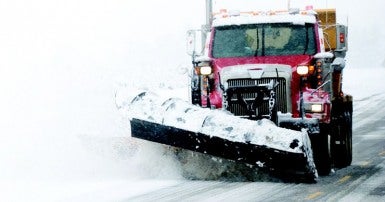 CUPE 1867, representing highway workers in Nova Scotia, has questions about the long-term cost of a new P3 highway, especially if maintenance and snow removal are contracted out to private operators.
"Can a private, for profit company clear and maintain highways for less than our own Department of Transportation?" asks Steve Joy, president of CUPE 1867. "The province already has the equipment and highly skilled employees capable of providing this work. There is no need to give taxpayers' money away to private corporations."
Joy says while he is pleased with the Highway 104 twinning project that is long overdue, he still has concerns about public safety when it comes to contracting out snow and ice removal. "Will this highway be maintained to the same high standards as our public roads if the contractor decides to cut corners or wages to turn a profit?"
CUPE National Representative Wanda Power says the government should take notice of other jurisdictions, like Port Hawkesbury, where contracting out of snow removal proved to be a bad idea. "Port Hawkesbury brought its snow removal services back in-house a couple of years ago after private operators made a mess of snow clearing," she points out. "They saved $120,000 in one year by using their own employees and equipment and the roads and highways were much safer as a result."
Power points to the 2015 auditor general's report in Ontario, that found the government had saved money contracting out snow removal, but that decision resulted in an increase in highway deaths "where snow, slush or ice was a factor."
"The McNeil government should do more research before handing over public safety to the company with the lowest bid," she adds.
CUPE 1867 represents over 1000 highway workers in Nova Scotia.